The NIHR Portfolio
The "portfolio" was established as part of the NIHR (National Institute for Health Research) from 2009, with an aim of improving the scale and power of research across the NHS, to provide the most robust evidence as a driver of clinical excellence and change.
At any time during the year, the Trust is supporting a number of multi-centre "portfolio" studies, where participants may be drawn from across all of our service areas, and also across all staff groups. This work is supported by the CRN-funded Research Delivery Team based at Swithland House,and authorised through the Trust R&D Office, at the same location.
In this section you can see which studies are currently open to recruitment, and the contact details of how you can "Be Part of Research".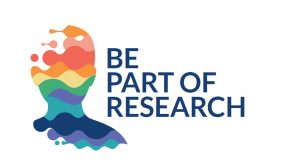 To find out about research in your area, that you may eligible to participate in, try a search at https://bepartofresearch.nihr.ac.uk/
As far as allowed by the constraints of we will publish links to outline details of actively recruiting portfolio studies in LPT in the panel to the left