CAMHS recruitment event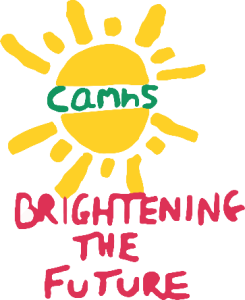 Help us to create a brighter future for children and young people's mental health
Drop into our Recruitment fair on Thursday 28 April to find out more!
Date: Thursday 28 April 2022
Timings: 2pm to 8pm
Location: Morningside Arena, 31 Charter St, Leicester LE1 3UD (free car parking)
Children and young people are our future. We are passionate about helping them to progress in life and achieve their goals. Our child and adolescent mental health service (CAHMS) provides specialist assessment and intervention through a range of professionals, to support children and young people with their mental health– whether that is at home, in the community, or in our inpatient unit.
In recognition of the need for increased access to specialist mental health services as a result of multiple factors including the Covid pandemic, we are fortunate to have recently received additional investment in our future workforce and are seeking to recruit to a range of roles across all areas, including:
Mental health nurses – Registered Nurses
Non- Medical Prescribers
Trainee Advanced Clinical Practitioners
Occupational therapists – Registered OT's and Therapy support Workers
Consultant Psychiatrists
Physician Associates
Clinical Psychologists and  Assistant Psychologists
Speech and Language Therapists
Mental Health Practitioners (with a core profession e.g. Social Work)
Family Therapists
Creative Therapists
Cognitive Behavioural Therapists
Administration Assistant
Business Assistant
Senior Business Assistant
Administration Team Lead
Administration Support Manager
Whether you are an experienced professional or have no experience at all because you are looking to change career or to start out in a new one, we have well developed training and development support to help our staff progress their careers.
We also offer a comprehensive health and wellbeing package for everyone in our LPT family, including dedicated mental health support and reflective practice.
If you are a member of staff you could refer a friend and get £250 – then hyperlink that sentence to this https://www.leicspart.nhs.uk/jobs/refer-a-friend/
So, if you'd like to come and find out more drop into our CAMHS recruitment fair at Morningside Arena, Leicester, on 28 April between 2pm to 8pm.
No need to register, just turn up at any time during the event. Interviews on the day will be available.
Please ensure you do not have any Covid symptoms when attending