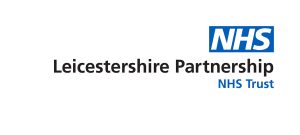 Recruitment event –Community and mental health services
Help us to create high quality compassionate care and wellbeing for all.
We have a wide range of roles available to work in our community health and mental health services.  Drop into our Recruitment fair on 7 July to find out more!
Date: 7 July 2022
Timings: 2pm to 8pm
Location: Leicester Tigers, Aylestone Rd, Leicester LE2 7TR
The NHS delivers a lot more than you may think. Our LPT family deliver community health and mental health services across a wide range of settings, whether that is at home, in the community, or in our inpatient wards or community hospitals. Our values of compassion, respect, integrity and trust run through everything we do, and we are passionate about creating high quality, compassionate care and wellbeing for all.
We are offering a wide range of opportunities to join us in clinical and administrative roles. Whether you are an experienced professional or have no experience at all because you are looking to change career or to start out in a new one, we have well developed training and development support to help our staff progress their careers.
The roles on offer include (note this is not an exhaustive list):
Administrators
Mental health nurses – Registered Nurses
District nurses
Physical health nurses for our community hospitals
Health Care Support Workers and health care assistants
Non- Medical Prescribers
Advanced Clinical Practitioners
Occupational therapists – Registered OT's and Therapy support Workers
Consultant Psychiatrists
Physician Associates
Clinical Psychologists
Speech and Language Therapists
Mental Health Practitioners
Cognitive Behavioural Therapists
Community Staff Nurses
Nursing Associates
We offer a comprehensive health and wellbeing package for everyone in our LPT family, including dedicated mental health support, coaching, mentoring and reflective practice.
If you are a member of staff you could refer a friend and get £250 if they're successful https://www.leicspart.nhs.uk/jobs/refer-a-friend/
So, if you'd like to come and find out more drop into our LPT recruitment event at: Leicester Tigers on 7 July between 2pm to 8pm.
No need to register, just turn up at any time during the event.
***Please ensure you do not have any Covid symptoms when attending, and wear a mask to the event ****
Online form
There are a limited number of online spaces if you can't make the face to face event. Please leave your name and email address below if you would like to attend an online session instead.