We recognise the continued emotional burden changes to daily life resulting from the pandemic can  exert. We aim to update and add to this page of information about local and national sources of support for your mental wellbeing.
The government has published online emotional wellbeing guidance   and guidance on supporting children and young people's mental health and wellbeing which you can download, to support you and your family  during the COVID-19 outbreak
Download the guide for resources in Leicester, Leicestershire and Rutland:
Here in Leicester, Leicestershire and Rutland, we have worked together with our clinical commissioning groups to produce this short, downloadable guide to local and national sources of support which you can access online or print off and share.
And we have worked with partners to provide a  guide for young people with information, support and advice from a number of services available to them across Leicester, Leicestershire and Rutland.
Download the guide for mental health and wellbeing if you are self isolating or shielding – contains useful tips and sources of advice and support
Details of these and other resources and support agencies are also featured below.
Our Mental Health and Wellbeing Workbook
LPT's Mental Health and Wellbeing Workbook has been co-produced and designed by members of our service user/carer network. It aims to support LPT service users and their family/carers in all settings during these exceptional times.
The workbook is aimed  at those who maybe struggling throughout this period, providing helpful distraction activities/practical guidance as well as signposting readers to local and national organisations.
The workbook is also available in the following translations:
If it's a life-threatening emergency Dial 999 and ask for an ambulance 
If you are in need of urgent NHS mental health support you should call our  24-hour Mental Health Central Access Point  
0808 800 3302
24/7  Freephone helpline for people of all ages in Leicester, Leicestershire and Rutland
We have combined our central access point and mental health crisis line for adults to offer urgent help for people of all ages in Leicester, Leicestershire and Rutland via a single, 24-hour Freephone number
 Using Turning Point's established Freephone number, the re-named mental health central access point is for people of all ages, offering round-the-clock 'access to urgent support and solution focused conversations, signposting and referral for yourself  or on behalf of someone else.
Calls are handled by Turning Point's skilled and experienced recovery workers who can access clinical advice from LPT's specialist clinicians when needed. They will talk with you to agree the best support for your urgent mental health needs.
Outside normal office hours you can also contact
NHS Choices   (Resources, advice, information and signposting )
Every Mind Matters (Looking after your emotional wellbeing while staying at home)
–  Translated content available here (including Polish, Russian, Punjabi, Urdu, Bengali, Gujarati, Romanian, Romani and Somali)
Learn.4 Mental Health (new resource with suggestions to support ways of building your wellbeing an helpin you cope)
Hearing loss?
If you have hearing  loss you can use the 24-hour NHS 111 : SignVideo service
Mental health national helplines and resources 
Sudden bereavement support
Sudden provides free information, advice, advocacy and guidance for anyone coping with sudden bereavement due to coronavirus, illness, incident or suicide.
Local support
Mum's Mind LPT's text messaging service providing expert advice and information for anyone, to support mothers across Leicester, Leicestershire and Rutland who struggle with mental health issues during pregnancy and baby's first year. 07507 330 026 Mon-Fri, 9am – 4.30pm (NB: this is not a crisis service)
Emotional support and advice in the community (Document for download with details of NHS and non-NHS providers of support for individuals in LLR)
One Prepared  (Resource for Leicester, Leicestershire and Rutland bringing together communities to support the most vulnerable during the COVID-19 oubreak)
Start a Conversation suicide prevention campaign across Leicester, Leicestershire and Rutland
(Latest coronavirus advice, including how to protect your health and information about local health services across Leicester, Leicestershire and Rutland  hosted by Leicester City Clinical Commissioning Group)
While our Recovery College is currently closed they remain available via phone to enrol students and offer advice and support over the phone and via Twitter and Facebook. Call on 0116 295 1196 9am-4.30pm If you are experiencing stress or anxiety you their new online Introduction to Mindfulness course might be beneficial.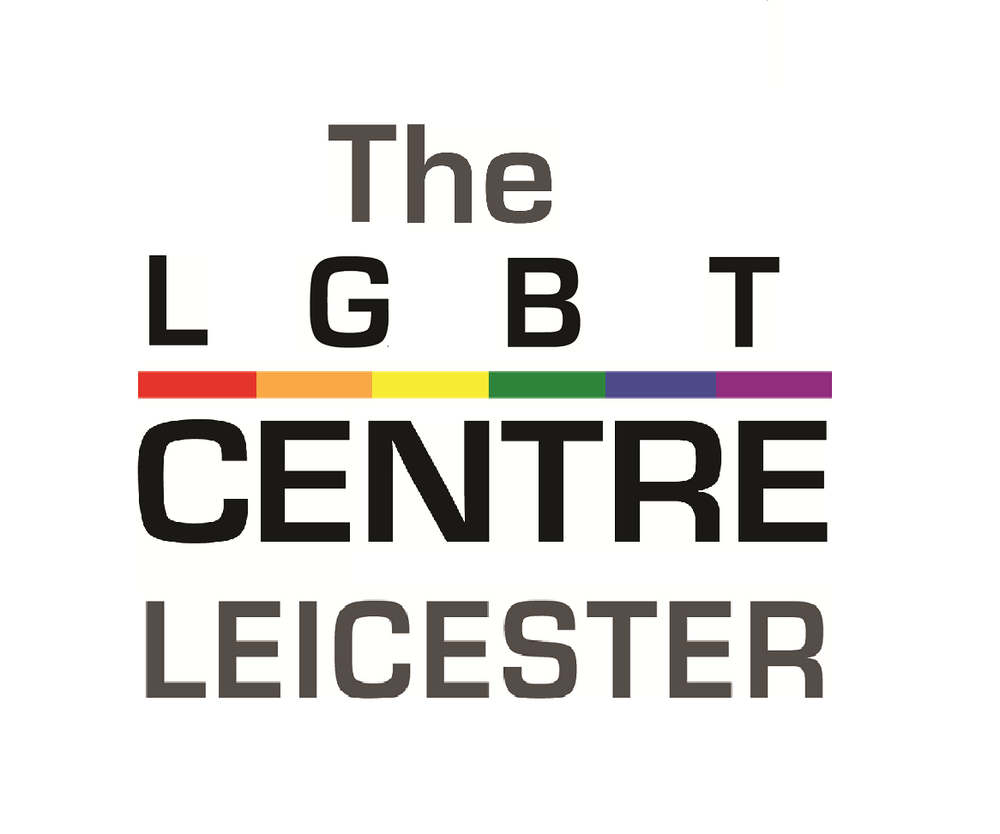 Leicester LGBT Centre
Leicester Lesbian Gay Bisexual and Transgender Centre is a voluntary organisation established to support lesbian, gay, bisexual and transgender people in Leicester, Leicestershire and Rutland.
Though the centre is physically closed due to Covid-19, one-five-well Counselling Service are delivering telephone and digital counselling wherever possible and continue to take new referrals during this time. The service provides a safe space where people can explore their emotions and feelings, without judgement, in tough times. They are a registered member of the BACP (British Association of Counselling and Psychotherapy)
They can be contacted via: counselling@leicesterlgbtcentre.org
Online and SMS
NEW: The Mental Health and Money Toolkit is a new website offering help, support and resources around financial issues
Online and text support (Document for download with details of online and text support providers)
Harmless – Harmless is a passionate organisation who works to address and overcome issues related to self-harm and suicide.
Other apps
Support for young people and children
Local support for young people's mental wellbeing during Covid
Transcultural support videos
The Royal College of Psychiatry have compiled videos to help non-English speakers with mental health advice during the pandemic. These short videos provide information for patients, carers and the public during this difficult time.