Reduced services due to Covid-19
Together with the rest of the NHS, Leicestershire Partnership NHS Trust is preparing for the unprecedented demands of the coronavirus (Covid-19) outbreak. During this time, your care may change a little, for example it may be delivered in a different way, or may have to be postponed for a while. We will try to explain why we have to take these steps below.
As a result of the outbreak, we are prioritising the care we normally provide, and some services will be restricted or closed. We will be writing to patients who are affected. If you were expecting to attend one of our clinics in the next few days and have not received a letter, please phone the number provided on your original appointment letter to confirm whether you should still attend.
To see whether one of our services is affected please click here: https://www.leicspart.nhs.uk/service-update/
Service description
The CAMHS Learning Disability team supports young people with a moderate to profound learning/intellectual disability (as defined within ICD10/ICD11) who are also experiencing mental health difficulties and/or associated behaviours. Support is provided through our outpatient service which includes specialist parent workshops as well as individual work with patients, families and carers. You can be referred to this service by health or social service professionals.
As part of the service, we have outreach staff who can provide short term intensive input within the home when necessary. This is to support parents/carers to implement strategies advised by their lead professional or specialist clinician which they may be struggling to do without direct input.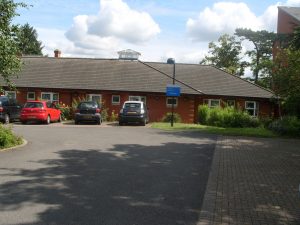 Referral criteria
Young people up to age 18 with moderate to profound learning/intellectual disability (as defined wihtin ICD10/ICD11) presenting with mental health and/or associated behaviours.
Who to contact if you need an interpreter or information about disabled access
For interpreter, tel: 0116 225 5633