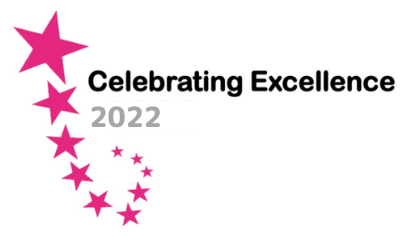 Our annual Celebrating Excellence Awards recognise our exceptional individuals and teams for their dedication and commitment to our vision: 'creating high quality, compassionate care and wellbeing for all' and our values of compassion, respect, integrity and trust.
We're excited to announce this year's awards ceremony will be back to face-to-face on the evening of Thursday 13 October 2022 (subject to any relevant Covid restrictions and infection prevention and control guidelines).
Closing date for nominations: 9am on Monday 4 July 2022
The awards are a superb opportunity to celebrate the significant contribution of Leicestershire Partnership NHS Trust (LPT) staff and volunteers, and to share their achievements for the wider benefit of patients, service users and staff.
Check out the trailer below:
---
2022 Award categories:
Team of the Year Award
This award recognises teams who work flexibly and collaboratively, with a 'can do' approach to overcoming barriers, delivering continuous improvements for patients, service users and/or staff.
Delivering Exceptional Care Award*
Awarded to a team or individual who has delivered exceptional care.
Excellence in Enabling Services Award
This award recognises the work undertaken by our enabling services to support the Trust to deliver high quality care.
Excellence in Research Award
This award recognises individuals who have driven the use of research for improvements, undertaken exemplary research or exceeded expectations around involving patients, services users and/or staff in research studies.
Excellence in Leadership Award
This award recognises exemplary leadership that demonstrates a positive and sustained impact on patients, service users, carers and staff.
Excellence in Quality Improvement Award
This award recognises an outstanding commitment to quality improvement that has resulted in measurable benefits for LPT's patients, service users and/or staff.
Learner of the Year Award
This award recognises a commitment to personal and professional development, utilising the knowledge and skills gained through undertaking learning programmes for the benefit of services and/or patient care.
Excellence in Equality, Diversity and Inclusion Award
This award recognises those who demonstrate an outstanding commitment to valuing and promoting equality, diversity and inclusion for service users and/or staff.
Volunteer of the Year Award*
Awarded to an individual volunteer or team of volunteers who volunteer for LPT and have made an outstanding contribution to helping LPT go 'above and beyond'.
Unsung Hero of the Year Award* (special award from CEO/chair)
Selected by the chair and chief executive of the Trust, this award recognises an individual for their exceptional practice or contribution to LPT.
Excellence in Partnerships Award
This award recognises work to develop integrated, person-centred services through multi-agency working/ partnership arrangements with local agencies, voluntary organisations and community groups which has brought about positive outcomes.
Excellence in Patient or Service-user Involvement Award*
This award recognises teams, patient and staff collaborations or projects that have used innovative or outstanding practice to involve patients, service-users or carers in continuously improving their services.
Excellence in Innovation of Service Delivery (NEW!)
This award recognises an outstanding commitment to innovation that has resulted in improvements in service delivery for patients, service users or staff.
*Open to nominations from members of the public
---
Celebrating Excellence 2022 Online Nomination Form
---
Want to sponsor the awards?
Sponsoring the awards is a unique opportunity to be part of a two-month publicity campaign aimed at over 5,500 staff, our 3,000 members, hundreds of volunteers and our hundreds of thousands of service users and patients. It also provides you with a chance to attend the awards ceremony with our nominees, winners, senior leadership and Trust Board members and reap the brand benefit of the media and publicity campaign around the winners.
If you would like be a sponsor for this year's awards, please contact Carolyn.Pascoe@nhs.net.
For more information please contact the Communications team via email: LPT.communications@nhs.net or telephone: 0116 295 0919.