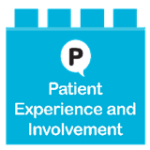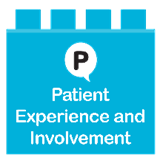 Get Involved
We are committed to involving service users, patients and family members and want to keep virtually involving you during these exceptional times. We want to involve you in decisions about your care and hear about your lived experience of using our services. We aim to provide services that meet the needs and expectations of our patients and to also learn from them, this will help us design and deliver our services and enable us to:
improve existing services
make decisions about new ones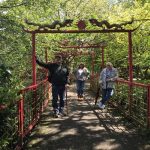 There are lots of ways that you can get involved with us at LPT. You can join our Service User/Carer Network which is open to users of LPT services, their carers and family members where you can share your lived experiences with us. You will help to inform how we shape our services to fit the changing needs of our local communities.   We also recruit many
volunteers who support people accessing our services, as well as a growing public membership . We hope you will look through the information in this section, which includes current and future opportunities as well as how to sign up to our Service User/Carer Network. You can also access our Involving You Leaflet for further information.
Do you want to be part of shaping health and wellbeing services for children and young people in Leicester, Leicestershire and Rutland? Do you want to make a difference?
Join our Youth Advisory Board, which is open to all 13-21 year olds. We meet weekly, virtually on Microsoft Teams on Tuesday evenings at 5pm. Check out our Twitter @LPTYAB  for more on what we do!
Contact LPT.Patient.Experience@nhs.net to find out more.
Patient Experience and Involvement Delivery Plan
Our three year Patient Experience and Involvement Delivery Plan sets out our objectives and plans to ensure LPT listens and responds to the needs and preferences of our patients and communities in a meaningful and consistent way. Our goal:
we will increase the number of people who are positively participating in their care and service improvement
we will make it easy and straight forward for people to share their experiences
we will improve the experience of the people who use or who are impacted by our services
Using your lived experience
Everyone has life skills, knowledge, and their own lived experience which can influence how services are planned, delivered, development and evaluated. Involvement is about using your lived experiences to help us to learn and improve services, so that services are shaped to meet the needs of our local community. Involvement and Co-production is achieved through service users, family members and staff working together and is at the heart of everything we do.
Some people give lots of their time, some just a little every month or as a one off. Each and everyone help us to understand how it feels to receive care within our services. This helps us to see what makes the biggest difference to people's lives.
There are lots of ways you can use your lived experience as a service user or carer, please see involvement opportunities for more information.
Who can apply?
Anyone who has used our services or is a carer or family member of someone who has used our services
You are willing to adhere to our Trust values and behaviours of Compassion, Respect, Integrity and Trust
You are happy to sign up to our Involvement Charter
What's in it for you?
You will gain a real insight into how a mental health and community hospital trust works and how we listen to people's feedback and involve people in order to make service improvements. Getting involved can be a really good addition to your CV, particularly anyone interested in working for the NHS as a future career prospect. We would hope you will gain lots of transferable skills and hopefully the involvement activities will benefit as a confidence builder. We can offer you:
A range of ways to get involved, tailored to your interest and involvement preferences
An invitation to our (Virtual) Introduction to Involvement Workshop
Virtual training and development opportunities to improve your involvement skills and confidence
Reimbursement of out of pocket expenses
Payment of 'Love to Shop' Vouchers for certain involvement activities
Technical support with MS Teams
Recognition for your input and time commitment
Supporting statements for college or university
Give your time from home
You can still give your feedback to the Trust virtually and can still register on to our Service User/Carer Network which is open to users of LPT services, their carers and family members. We can engage with you via your preferred method of contact by either email, phone, virtual online meetings/working groups or by post.
The Patient Experience and Involvement Team can send out information to you in the post, or via email in order for you to provide feedback from your perspective which can be emailed back to us, or sent via our freepost address.
Are you interested? What you need to do...
You will need to register with the Patient Experience and Involvement Team and once we have received your completed form, we will add you onto the Service User/Carer Network to receive newsletters which contain information regarding current and future virtual involvement opportunities. You can complete the registration form electronically at the bottom of this page, or print an easy read version and send it back to us.
Once you are registered, you will be invited to attend a virtual Introduction to Involvement Workshop (both a practical and strategic session) which includes:
An introduction to LPT
Introduction to Step up to Great and Delivery Plan
Sign up to LPT's Involvement Charter
Confidentiality Agreement
Skills/Experience/Needs and Interests form
Training and support we can offer you
Reward and recognition Policy
Your Involvement pack
The practical session will cover how to complete a Skills/Experience/Needs and Interests form so that we can get to know your likes and dislikes so we can better match you to virtual involvement projects. Alternatively you can complete this here and return to us via email or use the freepost address below. Once you have attended the Virtual Introduction to Involvement workshop you are ready to get involved.
Involvement Opportunities
We have one off activities as well as ongoing pieces of work. Please also view our most recent Patient Experience and Involvement Newsletter for more details on our latest Involvement Opportunities which can be found on this page (click on the links below)
providing feedback on decisions made about your care and treatment
attending virtual patient focus groups
becoming involved in Quality Improvement Projects
providing a Patient Perspective on staff recruitment panels
becoming a Patient/Carer Leader
attending our Patient Leadership Programme
attending in house training and development workshops
providing feedback through surveys and questionnaires
attending walk and talk groups every two weeks
attending our Introduction to Involvement workshops
becoming involved in LPT's Learning Disability Improvement Programme
becoming involved in virtual research opportunities
Contact details
You can have a chat, return your form or ask questions by getting in touch with the Patient Experience and Involvement Team:
T: 0116 295 0818
E: lpt.patient.experience@nhs.net
Register your interest now!
Click here for an Easy Read, and printable version of the form. Once complete please scan and submit to: lpt.patient.experience@nhs.net
Or by post: Freepost LPT Patient Experience (note: this is the full address and will reach us).