When you stop and focus on your thoughts, feelings, behaviour and everything around you, you can start to practice mindfulness.
Take a moment to think about where you are sitting right now.
Now ask yourself the following questions: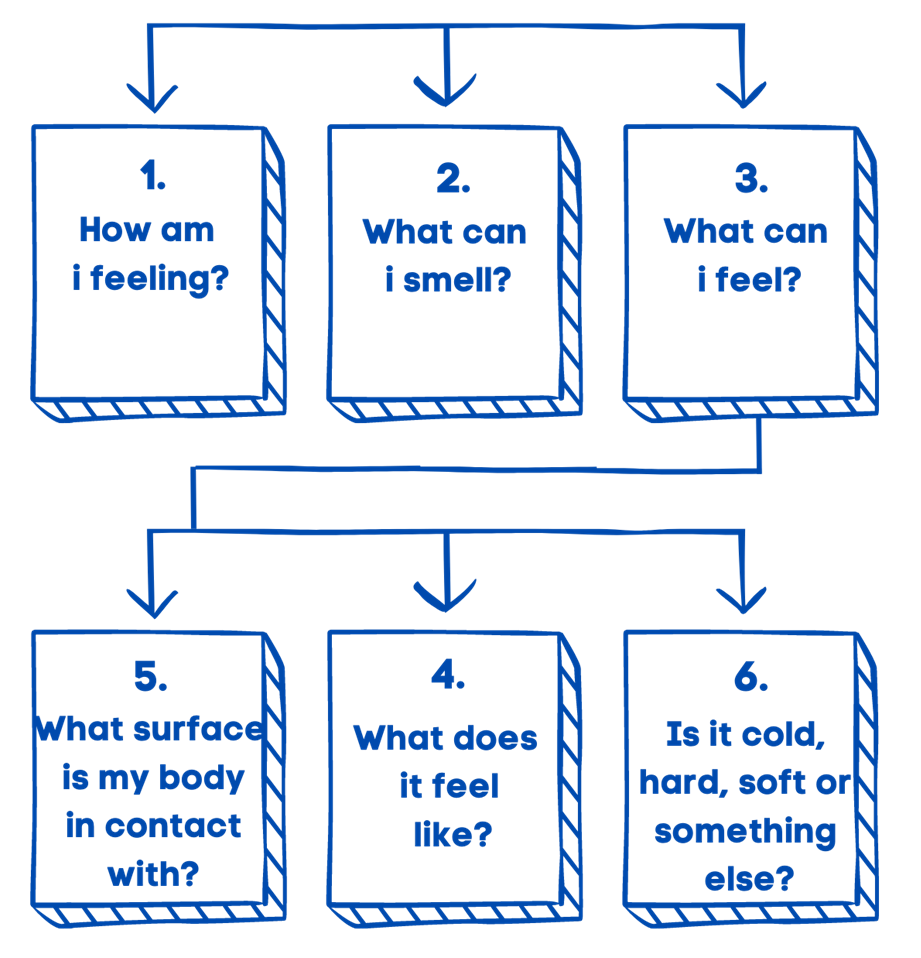 Once you have started to ask yourself these questions, the next step in practicing mindfulness is acceptance.
Accepting how and what you feel in that moment without judging yourself, your behaviour, your thoughts or emotions. This is called mindfulness.
Adding a mindfulness session to your daily or weekly routine can have a number of positive effects on your mental and physical wellbeing.
Take some time to focus on yourself and try a quick mindfulness session.
Click here to try a quick mindfulness session from Headspace.
If you are having thoughts about harming yourself or suicide, it is important to speak to someone, contact one of the services below and get some help:
Samaritans
Whatever you're going through you can call us any time, from any phone for free on:
116 123
The UK's first 24/7 crisis text service, provides free, confidential, 24/7 text message support in the UK for anyone who is struggling to cope. This service is free on all major mobile networks, for anyone in crisis, anytime.
Text SHOUT to 85258.
Central Access Point
If you are in need of urgent NHS mental health support, you should call the Mental Health Central Access Point which is open 24/7.
Call: 0808 800 3302