The birds are made from fused colourful and decorative glass which starts out as individual sheets which are about 4 inches square. I usually then take a hammer to it so I have lots of different shapes and sizes, colours and textures to choose from to construct my birds.
I use a clear glass as a base, which I roughly cut to a triangle shape, which gives a very rough outline of a bird without wings. Then I start finding shapes that fit my idea for each bird, wings, beak and tail feathers.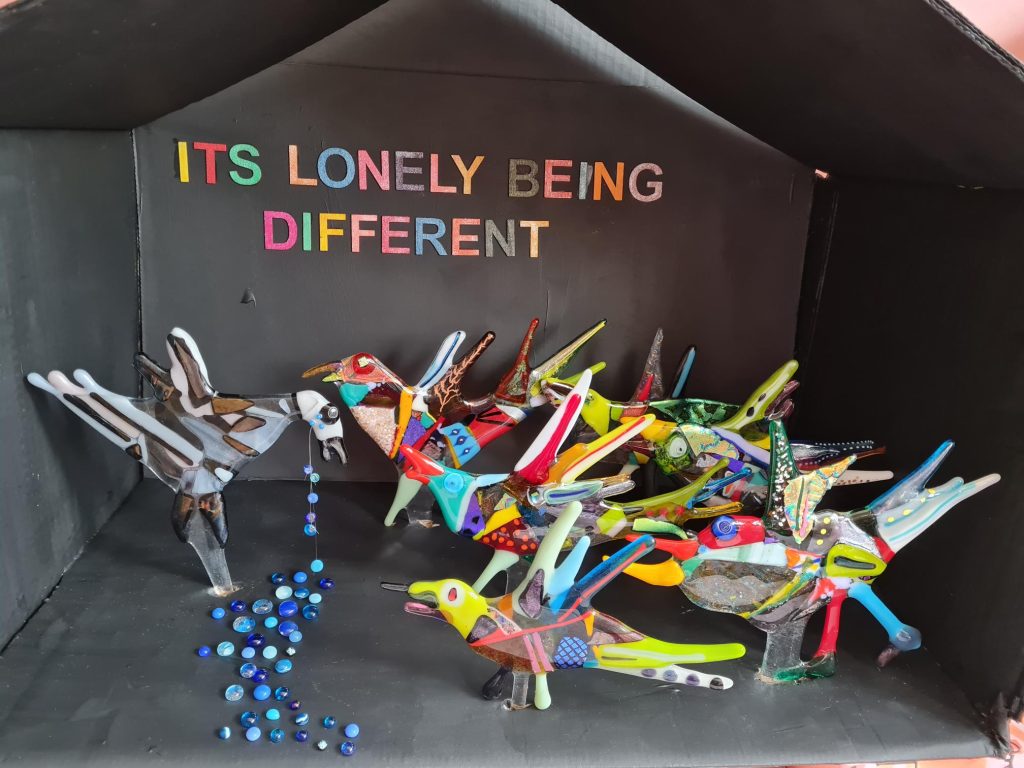 Once I'm happy I place in my glass kiln and fire on a full fuse setting which can take up to 8 hours to heat up to 800 degrees centigrade slowly then slow down just as slow as it could crack and break if the process isn't slow enough.
Then I add more details like the eyes, which I like to use a tac fuse for, so they look like they're glued on rather than melted into the piece, making them stand out.
The tears are made from cutting small squares of blue glass and making sure they don't touch each other in the kiln then using a full fuse setting when they come out they've changed shape during the heating and cooling process to round tiny shapes.