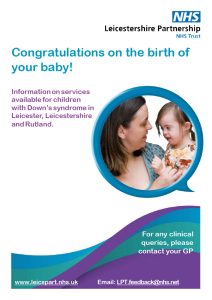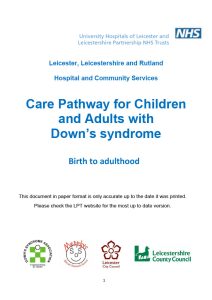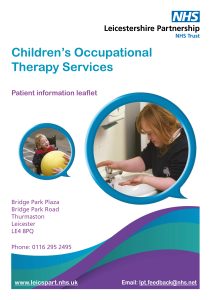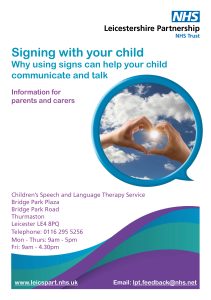 A team of teachers and teaching assistants who work with children with special needs from 0 to 5 with SEND, their families and other professionals. They offer support in the home, early years settings and schools and also provide a range of training to parents  and school staff.
Telephone: 0116 454 4750
Email: Early-years-SEN@leicester.gov.uk
'Portage' home visitors work with babies and young children (up to the age of 3) who have significant learning difficulties and disabilities. Your portage home visitor will:
find out what your child can do, what they like to do and what you would like to teach your child
agree 6-month goals for what you want your child to achieve
break these goals down into activities
show you how to teach the activities
work with other professionals who are helping your child
They'll visit you either weekly or every 2 weeks during school term times.
Telephone: 0116 305 9400
Email: Jo.Copeland@leics.gov.uk or ruth.melluish@leics.gov.uk
A local Leicester and Leicestershire charity that aims to provide services and activities that support disabled children, young people and their families.
Telephone: 01455 323020
Email: info@menphys.org.uk
The Leicestershire Down's Syndrome Group is run by a dedicated team of unpaid volunteers, mostly parents, but all who have a person with Down's syndrome as a member of their family. The Leicestershire Down's Syndrome Group was founded by a small group of mothers who met during the early days of their children's lives, to give each other the support, that was unavailable elsewhere. From there the group has grown to provide a large support and advice network to many families right across Leicestershire.
Telephone: 07595 821 127
Email: info@leicesterdownsgroup.co.uk