With our construction parners Interserve Ltd, we were proud to mark an important milestone in the build of our new mental health inpatient unit for young people on Friday 20 September.
The purpose-built, Child and Adolescent Mental Health Services (CAMHS) 15 bed unit, which will be named 'The Beacon' is being built at Glenfield Hospital opposite the Bradgate Mental Health Unit. It is due to open in August 2020.
At the event, LPT's chair, Cathy Ellis, was raised in a cherry picker and symbolically fixed the last bolt in position on the building's steel frame. She was watched by an audience of stakeholders (including The Right Worshipful The Lord Mayor of Leicester, Councillor Annette Byrne, local MPs Nicky Morgan and Liz Kendall, representatives from the Glenfield Parish Council, stakeholders, service users, hospital staff and local residents.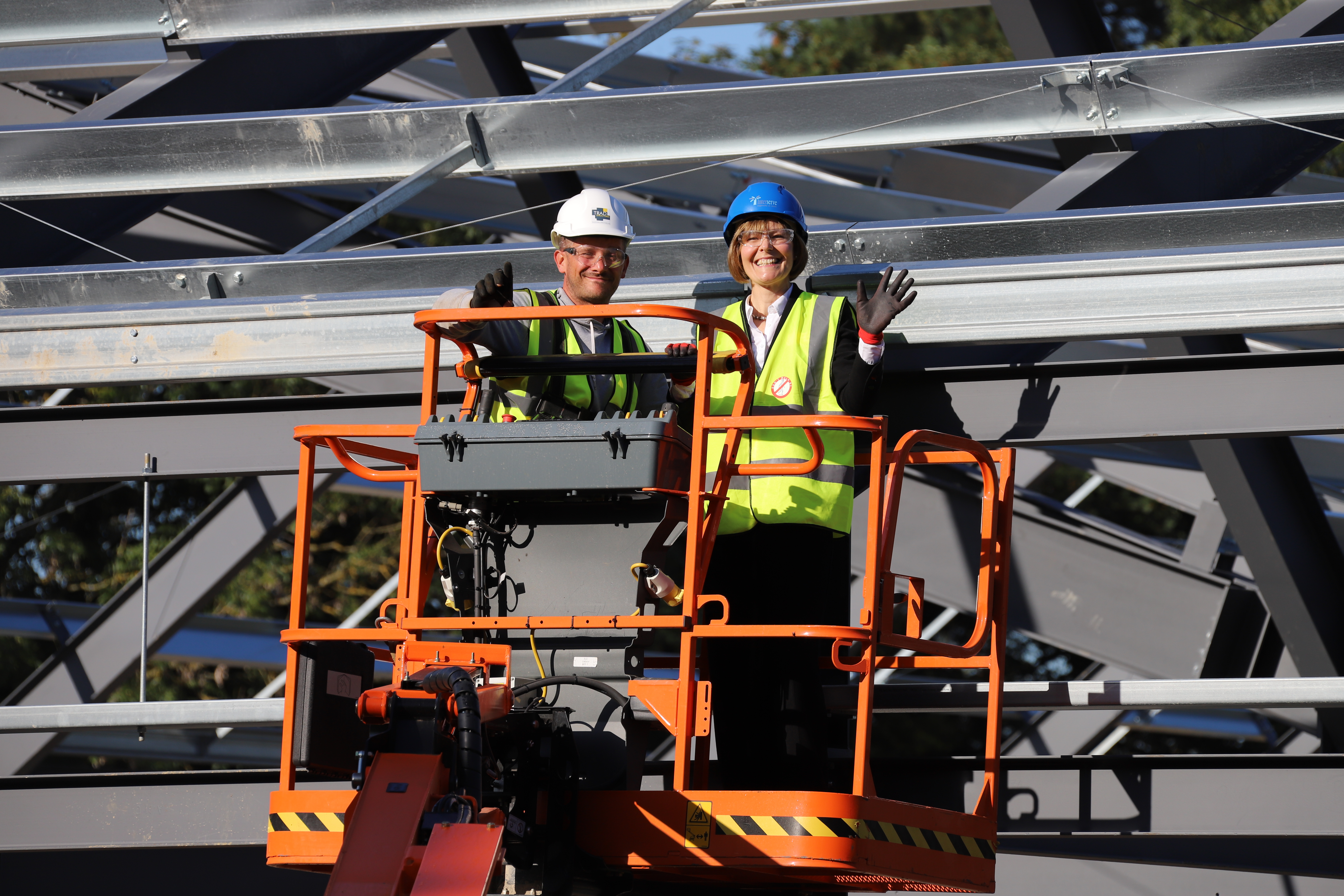 At the event, a charitable appeal (#BeaconAppeal) was launched to raise funds for additional sensory lighting and sports equipment for the unit, which will enhance the care given to young mental health inpatients. More information about the appeal is available at www.raisinghealth.org.uk/beaconappeal.
The design of the new 15-bed facility is based on a clinical model developed through engagement with staff, service users and families. This is an increase on the current, temporary, 10-bed provision at Coalville Community Hospital, and means that the unit will be able to offer inpatient beds to young people with eating disorders. Currently these young people need to be sent out of county.