Swift action to provide a 24-hour service supporting people with urgent mental health needs through the pandemic has been hailed in a new report from NHS England.
Leicestershire Partnership NHS Trust (LPT) set up a dedicated 'mental health urgent care hub' for people of all ages in just 11 days,
Based on the Glenfield Hospital site, the hub  is part of the system-wide COVID-19 response for Leicester, Leicestershire and Rutland, providing urgent mental health assessments and support, and reducing Emergency Department attendances, allowing hospital staff to focus on Covid-19 patients.
Individuals are referred to the hub by a range of agencies including police, NHS 111, GPs, Emergency Department staff and other LPT services, including the Trust's new Central Access Point 24-hour urgent support number  0116 295 3060
The hub has now been showcased as a national example of rapid innovation, resilience and resourcefulness in a new  report from NHS Providers published this week.
Saskya Falope, mental health urgent care hub team manager, said:  "The pandemic has seen an increased number of people seeking support for their mental health, many for the first time. The hub approach has helped more patients to be supported in the community."
"If you look nationally, people who present in acute mental health crisis to A and E, 20% of those will need acute mental health inpatient care. The hub is at about 2%. The hospital environment is a last resort. Some people need that little bit of time and someone to talk to, so that they feel supported and there's a plan for them."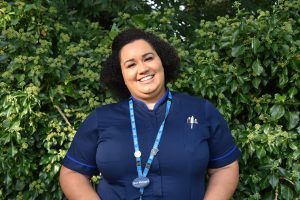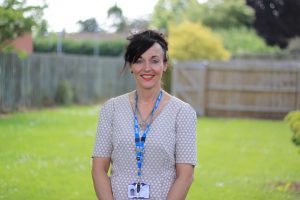 LPT Chief executive Angela Hillery explains: "The COVID experience has given us the acceleration around local systems because in the past we would have waited to be commissioned to provide it, whereas this has actually provided us with the power to act. It's not just that it's a response to COVID; it's actually about improving opportunities to signpost and get patients to the right place.
Angela is keen for the hub to continue its work. "As we go into the winter months we want to continue to support our colleagues in the acute hospitals to be able to manage winter as well. We also expect the economic impact of the pandemic to impact on the level of people's mental health needs. This hub represents a huge opportunity not only for winter but also for future mental health models."
The feedback from service users echoes the positive response to the hub. Saskya added: "The patient feedback for me has been the biggest win. We ask around 85% of our patients to give feedback, and they've all been positive about their experience, not just in comparison to A&E, but in general."
The Central Access Point can be accessed directly by patients 24/7 for urgent mental health support. The Central Access Point number is: 0116 295 3060
The latest NHS Providers report on the Urgent Mental Health Care hub can be accessed here: https://nhsproviders.org/providers-deliver-resilient-and-resourceful-through-covid-19/leicestershire-partnership-nhs-trust