Reduced services due to Covid-19
Together with the rest of the NHS, Leicestershire Partnership NHS Trust is preparing for the unprecedented demands of the coronavirus (Covid-19) outbreak. During this time, your care may change a little, for example it may be delivered in a different way, or may have to be postponed for a while. We will try to explain why we have to take these steps below.
As a result of the outbreak, we are prioritising the care we normally provide, and some services will be restricted or closed. We will be writing to patients who are affected. If you were expecting to attend one of our clinics in the next few days and have not received a letter, please phone the number provided on your original appointment letter to confirm whether you should still attend.
To see whether one of our services is affected please click here: https://www.leicspart.nhs.uk/service-update/
Service description
Our service helps adults aged 18 and over who have eating disorders such as anorexia nervosa, bulimia nervosa, binge eating disorder and other diagnosable eating disorders.
We offer an outpatient service for patients from Leicester, Leicestershire and Rutland and a regional inpatient service for the East Midlands.
If you are worried about yourself or a loved one please refer to our Frequently Asked Questions page on our website for advice.
Once a referral has been received by us, it will be triaged and if appropriate, you will be contacted to make an appointment for assessment. Following assessment you may be signposted to other services, offered individual or group therapy or inpatient treatment, depending on your needs. We work with you to achieve your goals in recovering from your eating disorder.
Our service works in accordance with national guidance for the management of eating disorders set out by the National Institute for Health and Care Excellence (NICE).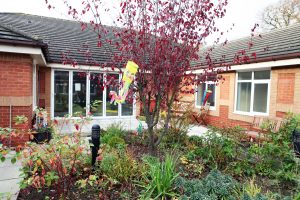 Referral criteria
The service treats individuals with eating disorder symptoms such as bingeing, self-induced vomiting, dietary restriction or intentional weight loss.
You can be referred to the service by your GP, consultant psychiatrist, community mental health team or other healthcare professional.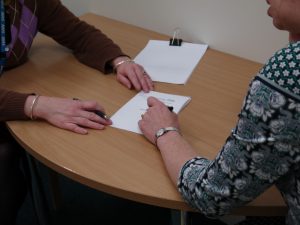 Who to contact if you need an interpreter or information about disabled access
Phone: 0116 225 2557