Videos
Autistic Girls Network- Autism and anxiety with Dr Luke Beardon
Dr Luke Beardon shares his expertise and insight on this topic and offers problem solving ideas –  not just for helping individuals in the here and now –  but also ideas on how society and systems should change to enable inclusion and better outcomes for autistic people.
Apps
Molehill Mountain (for autistic people)
Molehill Mountain is an app developed especially to help autistic people cope with anxiety.  It's based on CBT (cognitive behavioural therapy) which has been adapted to be more autism friendly.  It supports the person to log their worries – and gives tips on how anxiety works and how to manage it.  You can view your progress with stats and graphs.
If you are a parent of an autistic child and wonder if they could benefit from Molehill Mountain, it will be best to try it for yourself first to see what you think – and you may have to support your child to use it at first.
Click here to find out more about the Molehill Mountain app.
My Possible Self (for anyone)
My Possible Self is an app that helps you keep track of your mental health and shares tips and tools to help keep your mental health in good shape.
Click here to find out more about the My Possible Self app.
Headspace (for anyone)
Headspace is a mindfulness and meditation app.  It shares basic resources for free.  You can also sign up for a free trial of their full package – and if you wish to continue, you will be charged a subscription fee.  Headspace can help with a range of mental health issues such as anxiety, depression and sleep problems.  Research shows Headspace can reduce stress by 14% in just 10 days. It can also help you relax your mind in minutes, improve focus, and sleep.
Click here to find out more about the Headspace app.
Books
Here are some self-help books you may find useful.  You can buy them online or from a bookshop or borrow from a library.  Libraries will consider buying books that they do not already have, if you let them know the details.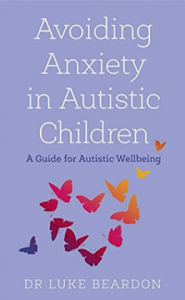 Avoiding anxiety in autistic children- Dr Luke Beardon (for parents/carers of autistic children)
It's an optimistic and readable guide that offers advice on how to support autistic children and young people who suffer from anxiety.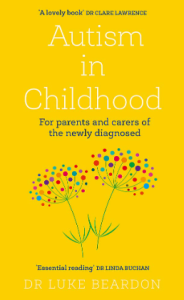 Autism in Childhood- For parents and carers of newly diagnosed- Dr Luke Beardon (for parents/carers of autistic children)
This book is written primarily for parents and helps increase understanding and give some practical tips on how to support children and young people with autism related difficulties.  Being well supported in general can really help to reduce anxiety in autistic children.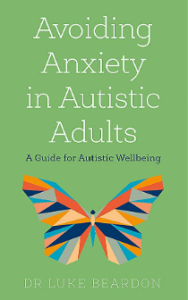 Avoiding anxiety in autistic adults- A guide of autistic wellbeing- Dr Luke Beardon (for autistic adults)
Described as 'essential reading not just for any autistic adult, but for anyone who loves, lives with or works with an autistic person'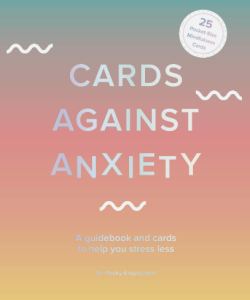 Cards against anxiety- Dr Pooky Knightsmith
A 128 page book and a pack of 25 cards uses a variety of well-established techniques and controlled breathing practices that can help users stress less and combat anxiety and depression.
Designed for use on the go and around other people, there's no need find the perfect quiet spot to meditate in and it is discreet enough to be used on packed public transport or in an open public space without compromising your privacy.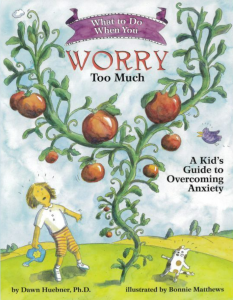 What to do When You Worry Too Much: A Kids' Guide to Overcoming Anxiety- Dr Dawn Hueber
An interactive self-help book for kids aged 6-12 to use with support from an adult. Strategies are based on Cognitive Behavioural Therapy.  Easy to follow, great illustrations.
Here are some good self-help books about Acceptance and Commitment Therapy (ACT)  by Russ Harris:
The Happiness Trap
The Confidence Gap
The Reality Slap
Everyday self care
Taking steps to look after your mental health and wellbeing on a regular basis can help reduce anxiety.  Check out the following pages for tips on this:
For young people