Leicestershire Partnership Research Delivery Team & Research Office
---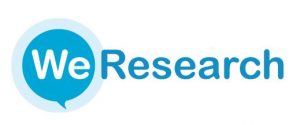 The Trust has an innovative approach towards fulfilling the obligation on all NHS Providers to contribute to, year-on-year, an increase in the number of people recruited to NIHR "Portfolio" Studies.
This committment results in an annually reviewed "research infrastructure" budget allocation to the Trust from the East Midlands CRN, that is currently used to fund the Research Delivery Team at Swithland House.
The Trust Research Office and the CRN-funded Research Delivery Team have integrated the HRA Requirement for "Assess, Arrange, Confirm" by drawing upon the front-line delivery expertise of the team to provide robust feasibility, timely set-up, and rapid study delivery for Portfolio research. This is encapsulated within the ORCA (Organisational Research Capacity Assessment) framework, a constantly evolving process as the regulatory and health system environments change, and as resources become available or are reduced.
The Research Delivery Team is directly managed by the Operational Lead to provide a centralised resource, potentially deployable across any service in the Trust to support clinical staff and to reduce the service burden of supporting clinical research. The Team consists of:
Business Manager
Senior Research Associate (CHS)
Clinical Research Practitioners (Band 6, Band 5 and Band 4)  (9 Staff)
Research Delivery Assistant (Band 3)
Bank Research Delivery Administrator (Band 2)