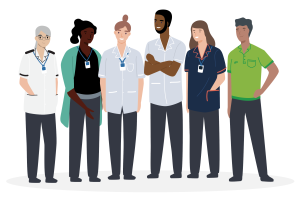 Bank staff are an important part of our WeAreLPT family, and we want you to feel supported to book shifts that suit you, as well as the needs of our services.
All types of nursing, allied health professions (AHP) and admin and clerical work are available across our services in the city and county.
The 'work more earn more' incentive is still in place, and any additional hours worked will contribute towards pay progression for bank staff (eligibility criteria applies).
You can see available shifts through your Employee Online account:
Don't have Employee Online or need further support?
Contact the centralised staffing solutions (CSS) booking team on 0116 225 6111 (option 1) who will be more than happy to help and book shifts with you. The team can also help with block bookings.
For more information head to Staffnet or download the A4 poster.