We are always on the look out for new talent but it's not always easy to find!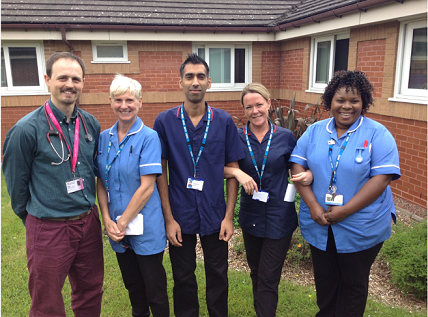 Our staff are our greatest and most valuable asset. You are also our ambassadors, and know best about what it is like to work for us. We are therefore keen to involve you in, and thank you for, referring other like-minded potential candidates to join our Trust.
If you know someone who you think would enjoy working for our great organisation as much as you do, refer them through our new Employee Refer a Friend scheme and you will be rewarded with £250 if they are successfully appointed.
To refer a friend simply refer them using the form below. Your friend will also need to mention your name in their application form, through the usual application route on NHS Jobs.
Terms and Conditions
This scheme only applies to applicants who are successfully employed in our Permanent or Fixed Term Vacancies on agenda for change terms and conditions.
This promotion is being run by Leicestershire Partnership NHS Trust.
The offer is for £250 to be paid through payroll and subject to tax and National Insurance and is non pensionable.
To participate in this scheme, you need to refer your friend using the form below and your friend needs to mention your name in their application form- they should apply as normal to our vacancies through NHS Jobs.
For a referral to be successful, the person being recommended must not be already employed in any capacity by Leicestershire Partnership NHS Trust, and the referred employee must be successfully appointed through the recruitment process and become employed by the Trust. Where an applicant is referred by more than one person, the first referral will be the one that attracts the refer a friend payment- a refer a friend payment will only be paid once for any given applicant.
The person being referred must be offered a post within 3 months of the date of the referral.
Payment will be made to the referring employee through payroll. This will take place as soon as is possible once the referred applicant has started, but will need to fit in with the payroll timetable which will mean that payment could be the pay day up to two months after the referred applicant starts.
All eligible referrers agree to abide by each and all of these terms and conditions. Leicestershire Partnership Trust reserves the right, with or without cause, to exclude referrers, withhold payments or promotional vouchers and/or amend these terms and conditions at any time. In the event of a dispute Leicestershire Partnership Trust's decision is final.
Any attempts to claim payments by employees who are not eligible under the terms of the scheme may be subject to investigation under the Trust Disciplinary Policy and/or by counter fraud.
To apply for the Refer a Friend scheme, fill out this form:
Refer a Friend
Application form for the Refer a Friend initiative.