Our successful Move it Boom physical activity competition for primary schools ran for the fourth time at the end of 2019. With 136 schools and thousands of pupils taking part, this year's competition was bigger and better than ever. The top two schools, Buswells Lodge and The Hall Primary School, were presented with their prizes at the end of February.
Move it Boom is widely promoted in primary schools across Leicester, Leicestershire and Rutland by our Healthy Together public health (school) nurses. To take part, children register for an account on the Move it Boom website (Leicester.moveitboom.co.uk) where they log all of the physical activity they do. Each activity logged wins points for their school, and the more activities they log, the more upgrades their own virtual robot avatar receives. The Move it Boom website, which is linked to LPT's award-winning Health for Kids website (www.healthforkids.co.uk), offers lots of fun ideas for staying fit and healthy.
To run the competition, we teamed up once again with local sports partners, who generously donated a range of prizes for the top-scoring schools, such as taster sessions and stadium tours. These partners include Fox Soccer Academy, Leicester Riders, Leicester City Football Club, Leicestershire County Cricket Club, Loughborough Sport and ME Sports. The top prize, a piece of wooden playground equipment, was donated by local play specialists Red Monkey Play.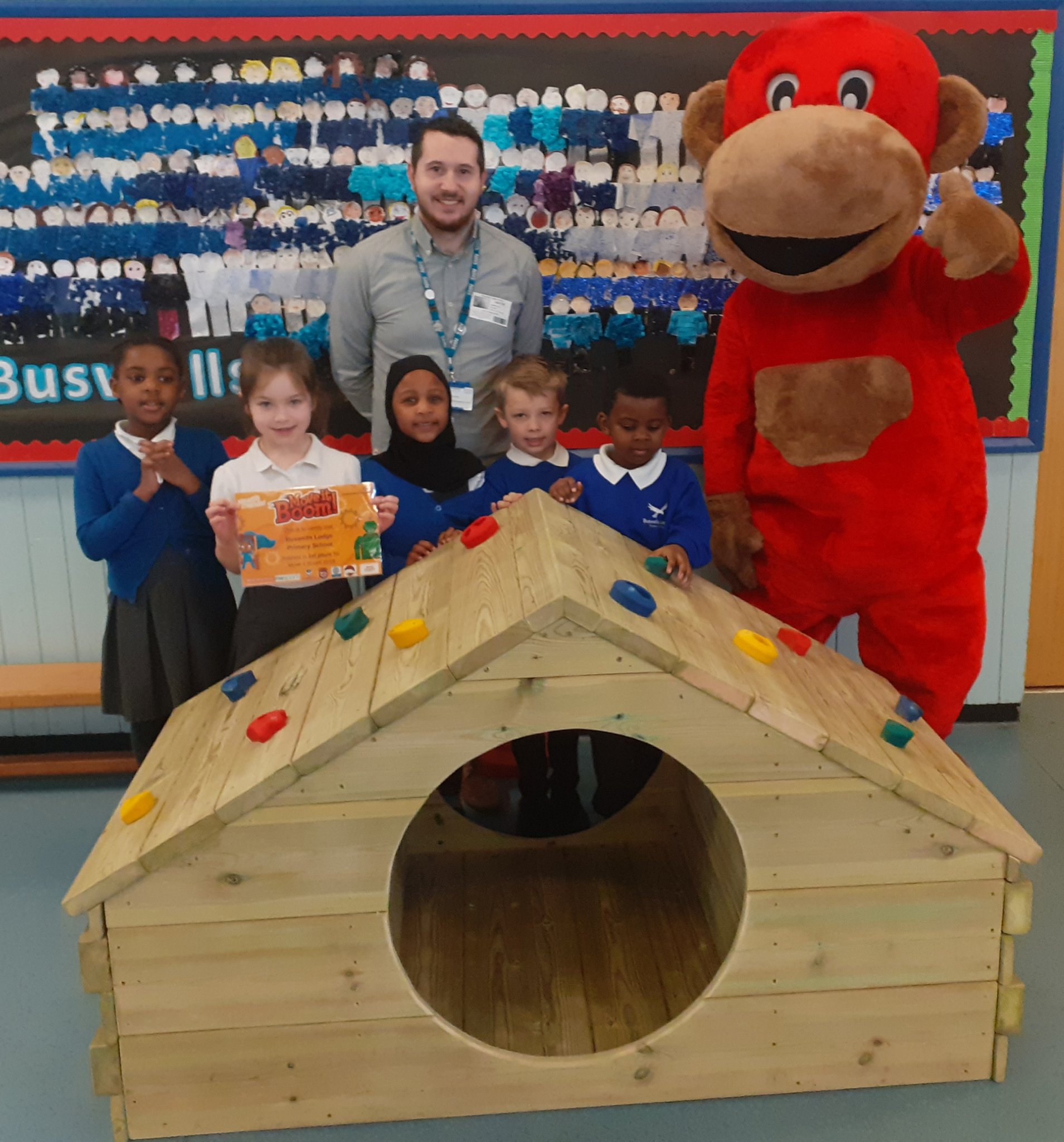 The prize for this year's overall winner, Buswells Lodge Primary School in Leicester, was a brilliant wooden adventure play tunnel which has already taken pride of place in their key stage one playground. Head teacher Scott Fewster said: "We are very proud to have won this year's competition. It's testament to the culture of sport and physical activity we promote in school.  Our pupils loved taking part, and enjoyed telling us stories about all the activities they had been doing, from walking and cycling to scooting, football, basketball, swimming, skipping and dancing. We're looking forward to defending our title in next year's competition!"
Simon Winfield, Director at Red Monkey Play, added: "Promoting physical activity and getting kids to have fun through active play is central to our ethos at Red Monkey, so we're very proud to have been involved with Move it Boom for the second year running. Congratulations to all the schools who took part, and to the pupils at Buswells Lodge in particular."
In second place this year was The Hall Primary School, who have won a day of professional sports coaching in school with ME Sports.  Deputy head teacher, Rosie Handford said: "Creating the virtual robots via the website was a great way of encouraging children who perhaps don't normally do a lot of physical activity. This was our first time taking part in Move it Boom, and we were incredibly proud to have achieved second place."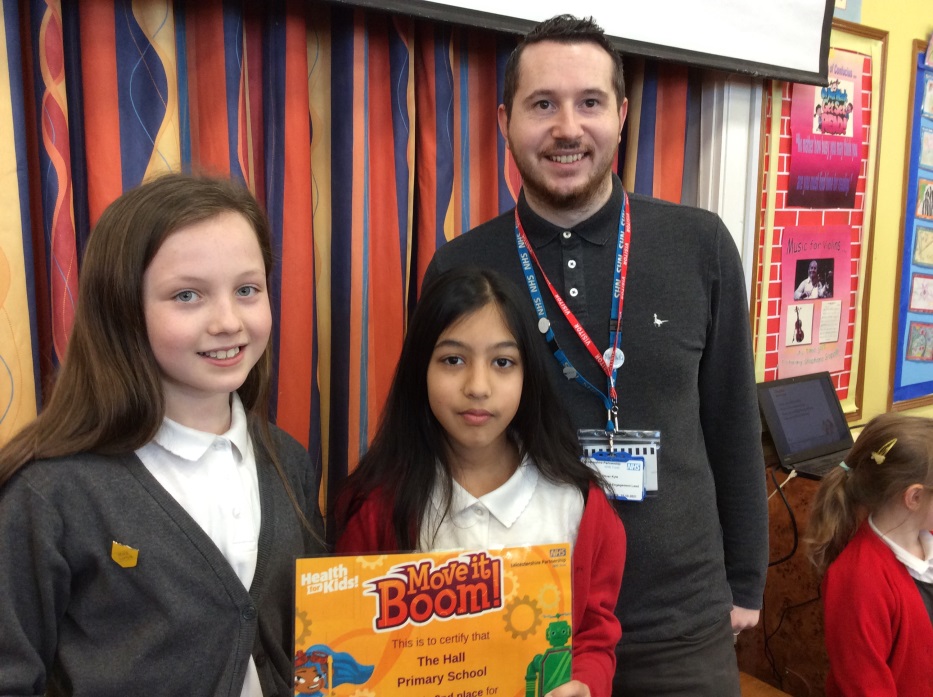 Sarah Tebbett, quality lead for school nursing at LPT, said: "Move it Boom is a great tool to help schools promote the importance of healthy lifestyles with children. I'm delighted that this year children logged nearly 115,000 sessions of physical activity. We're very grateful as always to all our sports partners for their support, and really looking forward to launching the 2020 competition this Autumn."