Reduced services due to Covid-19
Together with the rest of the NHS, Leicestershire Partnership NHS Trust is preparing for the unprecedented demands of the coronavirus (Covid-19) outbreak. During this time, your care may change a little, for example it may be delivered in a different way, or may have to be postponed for a while. We will try to explain why we have to take these steps below.
As a result of the outbreak, we are prioritising the care we normally provide, and some services will be restricted or closed. We will be writing to patients who are affected. If you were expecting to attend one of our clinics in the next few days and have not received a letter, please phone the number provided on your original appointment letter to confirm whether you should still attend.
To see whether one of our services is affected please click here: https://www.leicspart.nhs.uk/service-update/
Service description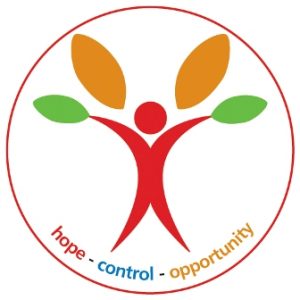 COVID-19 UPDATE:
In line with current guidelines regarding Covid-19 the Recovery College remains physically closed to students and visitors.
We have been delivering courses online via Skype and Microsoft Teams, with a total of 24 courses delivered over the Summer term which ended in August. We are pleased to launch our Spring 2021 programme, containing a range of online courses designed to support your health and wellbeing from the comfort of your own home.
The College will be closed for the Christmas period from Monday 21 December 2020 for 2 weeks and there may be a delay in responding to any enquiries during this time. We re-open for the Spring term on Monday 4 January 2021.
We are continuing to enrol over the phone and also provide useful links & resources to support mental health via Twitter, Facebook and our webpage.
Please call us on 0116 295 1196 if you wish to speak to a member of the recovery college team to request a copy of the current prospectus and/or to enrol.
Find out more about the college below:
Here's a message from one of our tutors:
Leicestershire Recovery College is an NHS college offering a range of recovery-focused educational courses and resources for people aged 18 and over who have lived mental health experience, along with their friends, family and Leicestershire Partnership NHS Trust staff.
The Recovery College is sited on the Glenfield Hospital site and offers satellite courses at venues across Leicestershire and Rutland – see our satellite bases map. The college offers a range of courses designed to contribute to wellbeing and recovery, supporting people to recognise their own resourcefulness and skills in order to become experts in their own self care and achieve the things they want to in life. The courses cover a range of topics:
Getting involved
Understanding/experience of mental health conditions
Building your life
Developing skills and knowledge
Physical health and wellbeing
If you are thinking of enrolling at the college and feel nervous about what to expect, or simply would like to know more about what this would involve, or if you are a professional working with adults you think might benefit from enrolling and you would like to know more please take a few minutes to watch this new introductory film:
If you wish to attend a course, you will first need to enrol as a student with the college. It's really simple, either:
If you suffer from stress or anxiety then our new 'Introduction to Mindfulness' short online course could help you to slow down, savour the present moment and be more at peace with your world. Mindfulness, and meditation, has been shown to reduce stress by helping you to be more attentive to the present moment and be less judgmental, especially towards yourself. Mindfulness can even reduce physical symptoms of stress such as hypertension and susceptibility to illnesses such as colds and other ailments.
This course is a shortened version of the longer Learn to Surf course – look at our prospectus to find out more, or watch the video by peer tutor Will Read below:
Watch a short film with highlights of student feedback from an evaluation of the college's work carried out by Leicester University psychology student Abigail Joiner which was presented to college supporters in May 2018.
Want to know more about the college? Read our frequently asked questions.
How to find us
Leicestershire Recovery College is based at the Glenfield Hosptial site in Leicester. Situated just opposite the main entrance to the Bennion Centre. Please see the map for further details. The college is open to students Monday to Friday 9.30am – 4.30pm.
Some courses are also delivered from the following satellite bases:
Loughborough Library, Granby Street, Loughborough, LE11 3DZ
Voluntary Action Rutland, Rutland Community Hub, Lands End Way, Oakham, LE15 6RB
Phoenix House, Nottingham Road, Melton Mowbray Leicestershire, LE13 0UL
Mett Centre, Lee Circle, Leicester, LE1 3RE
A Place to Grow, Mill Lane, Enderby, LE19 4LX
Blaby District Council Offices, Narborough, LE19 2EP
Hinckley Library, Lancaster Road, Hinckley, LE10 0AT
Leicester Centre for Integrated Living, West End Centre, Andrewes Street, LE3 5PA
Marlene Reid Centre, 85 Belvoir Road, Coalville, LE67 3PH
Peepul Centre Gym and Spa, Orchardson Avenue, Leicester, LE4 6DP
Methodist Church, Northampton Road, Market Harborough LE16 9HE
Referral criteria
Courses are available to anyone over 18 who receives mental health services from LPT. Also to their carers, families and friends. Courses are also available to LPT staff, volunteers and students on placement.
Anyone wishing to attend the college can enrol as a student by calling 0116 2951196 or emailing recoverycollege@leicspart.nhs.uk
Who to contact if you need an interpreter or information about disabled access
Please inform college staff. The interpreting service will be accessed and an interpreter can be provided for any appointments and/or courses.