If you are in need of urgent NHS mental health support you should call our free Mental Health Central Access Point on 0808 800 3302. For more information head to: www.leicspart.nhs.uk/contact/urgent-help
Service description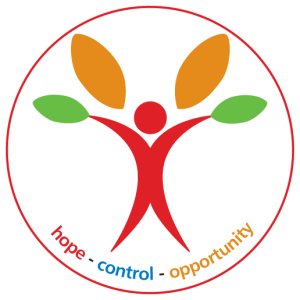 Leicestershire Recovery College is an NHS college offering a range of recovery-focused educational courses and resources for people aged 18 and over who have lived experience of mental health challenges, along with their friends, family and Leicestershire Partnership NHS Trust staff.
The Recovery College is sited on the Glenfield Hospital site, offering online courses, and classroom courses at venues across Leicestershire and Rutland. The college offers a range of courses designed to contribute to wellbeing and recovery, supporting people to recognise their own resourcefulness and skills in order to become experts in their own self care and achieve the things they want to in life. The courses cover a range of topics:
Getting involved
Understanding/experience of mental health conditions
Building your life
Developing skills and knowledge
Physical health and wellbeing
If you would like to see the range of courses we have on offer, you can download the prospectus here;  Autumn Term 2023 Prospectus
Our Leicestershire Recovery College Aspire Newsletter is also full of news and information about the college. You can access it here; Autumn Term 2023 Newsletter
---
---
If you are thinking of enrolling at the college and feel nervous about what to expect, or simply would like to know more about what this would involve, or if you are a professional working with adults you think might benefit from enrolling and you would like to know more please take a few minutes to watch this introductory film:
If you wish to attend a course, you will first need to enrol as a student with the college. It's really simple, either:
Call 0116 295 1196
Email LPT.Recoverycollege@nhs.net
Referral criteria
Anyone wishing to attend the college can enrol as a student by calling 0116 295 1196, or emailing LPT.Recoverycollege@nhs.net,  or Enrol Online.
Who to contact if you need an interpreter or information about disabled access
Please inform Recovery College staff. The interpreting service will be accessed and an interpreter can be provided for any appointments and/or courses.