Service description
The Paediatric Psychology Service works with children and young people aged 0-19 years who have physical health problems and may be experiencing psychological difficulties related to their physical health. We are part of the Child and Adolescent Mental Health Service (CAMHS) within Leicestershire Partnership Trust. The team consists of Clinical/Counselling Psychologists and a Psychiatrist as well as Trainee Clinical Psychologists and an Assistant Psychologist who work under supervision.
The Paediatric Psychology Service can help children and families to understand and cope with the difficulties they might be experiencing as a result of their health problem or medical condition.
For example:
Understanding and coping with a condition or diagnosis
Adjusting to taking and receiving medication
Coping with pain
Managing the impact of physical illness on other areas of their life, for example school and friends
Dealing with thoughts, feelings and behaviour related to living with a health condition, e.g. anger, anxiety or sadness
Preparing for surgery or other medical procedures
Young people over 16 years old can consent to their own treatment and may be seen alone should they wish. Please note there may be a waiting list for our service.
What is a Clinical/Counselling Psychologist?
Clinical or Counselling Psychologists works with children and young people and their families. They also work with some of the other professionals like doctors and nurses involved in children's care. The Psychologist will talk with children and their families about what might be worrying them and the difficulties they are experiencing and give them some ideas about how to cope better.  When they see a young person they might talk, write, or draw to try and understand what the young person feels "stuck" with. They try to learn more about problems you may be struggling with as a family, what is important to you, and what you would like to be different.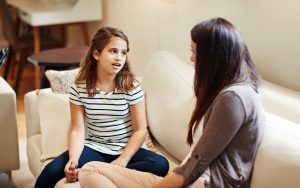 What will happen at my first appointment?
When you arrive for your appointment the clinician will meet you and show you to a room. Generally we will talk to the family together at first although we may also ask to speak to people separately. For children under 10 years in this initial appointment it would be really helpful if at least two adults could attend.
The first appointment may last up to an hour and a half and may involve completing questionnaires. There will be no physical examination and we do not prescribe medication, although with your permission we may refer you to someone who does. The clinician may take notes during the appointment to ensure an accurate record is kept of the session. Information discussed during appointments will be kept confidential within certain limits, which will be explained in the appointment. During the first appointment the clinician will be asking questions and doing lots of listening. There will be an opportunity for you to ask questions too. We will then decide together what to do next.
Please telephone in advance to let us know if you required disabled access or an interpreter, or if you have any other questions.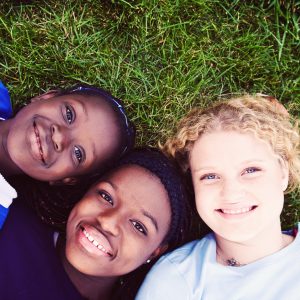 Referral criteria
Children and young people up to their 19th birthday with a physical illness or medical condition who are experiencing psychological difficulties and who are under the care of a Consultant Paediatrician in Leicestershire (including children under the care of the East Midlands Congenital Heart Centre). Referrals need to be in writing and sent to Artemis House, Westcotes Drive, LE3 0QU
Who to contact if you need an interpreter or information about disabled access
We can arrange an interpreter if that would be helpful, so please let us know if you need one and for what language. Tel: 0116 295 2959