Once again, we were proud to host the national 'Therapeutics in Intellectual Disability Symposium' on 15 November, bringing together more than 100 specialist clinicians from a range of disciplines and backgrounds from across the UK to discuss the latest advances, research and service developments in the area of learning disabilities.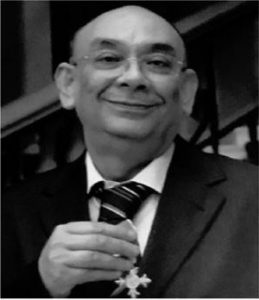 The event opened with a dedication to the man who started this conference over 20 years ago, Professor Sabysachi Bhaumik OBE who sadly passed away the previous week. Dr Satheesh Kumar,consultant psychiatrist, spoke about Professor Bhaumik's huge contribution as an inspiring role model, not only within the Trust, but also to the Royal College of Psychiatrists and internationally.
Our chair, Cathy Ellis, then shared a powerful patient story which highlighted the importance of the patient's voice and patient-centred care. This was followed by keynote speeches on topics including mental health in autism, risk assessment in the community, and assessment and management of ADHD in intellectual disability. Speakers and chairs from around the country included Dr Sue Elcock, LPT's Medical Director, Dr Regi Alexander from Hertfordshire NHS Trust, and Dr Pancho Ghatak from Elysium Healthcare.
As well as a series of workshops, the event also featured a ceremony to formally celebrate outstanding contributions to services for people with intellectual disability. The 'Outstanding Contribution Award', now named the 'Professor S Bhaumik Memorial Award' was presented by LPT's chief executive Angela Hillery to two services: Firstly, the Community Dental Team in Leicester, whose accommodating and adaptable approach has led to a number of successful procedures for patients with intellectual disability, which would have otherwise been highly challenging to complete, and secondly Dr Kathryn Fickling of Welton Family Health Centre. She has provided high quality physical health care for patients with intellectual disability, and was praised for her special interest and approach to care for this patient group.
Dr Rohit Gumber, consultant in psychiatry of learning disability, and co-organiser of the symposium, said: "The annual symposium is an opportunity to for delegates to share best practice, learn from each other and explore how we can enhance patient care. We hope that each clinician can take something away from the conference that will improve clinical practice in their area"