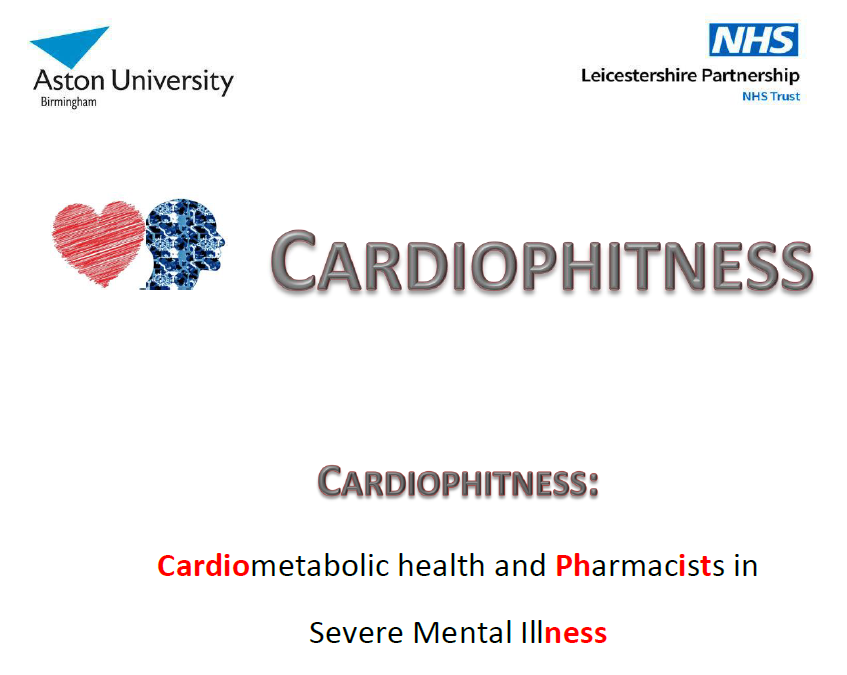 Background
As well as dispensing prescriptions, pharmacists and their teams provide a range of services related to specific health issues and can advise on both minor ailments e.g. colds and long term conditions such as diabetes. Pharmacists are highly qualified health experts who can give detailed advice on using medicines safely and effectively as well as their side effects. Pharmacists can also help people improve health and wellbeing by undertaking health checks and offering advice on topics such as diet and nutrition, physical activity and stopping smoking. They can also provide support for long-term conditions such as high blood pressure.
Severe mental illness (SMI) includes schizophrenia, bipolar affective disorder, schizoaffective disorder and other types of psychosis.
This research aims to gather the views, opinions and experiences of individuals with SMI, their carers and care professionals on care for physical health. In particular, we are interested in understanding the role of pharmacy and pharmacists both now, and in the future. The focus will be on heart disease, diabetes and related diseases as well as risk factors such as smoking and overweight/obesity. We want to use this information to help make recommendations to improve the care of physical health in mental health.
This research is being undertaken jointly and supported by Leicestershire Partnership NHS Trust and Aston University. If you are interested in finding out more about the research/study, then please get in touch. Please contact the lead researcher Dolly Sud.
Newsletters
Research participants needed
Read the CARDIOPHITNESS study protocol and view the CARDIOPHITNESS study poster for information on how to join.
Did you know…
People with serious mental illness die on average 15–20 years earlier than those without. They are also at an increased risk of developing physical health conditions such as heart disease and diabetes.
The vast majority of these deaths are due to chronic physical conditions such as cardiovascular disease, diabetes, respiratory disease and cancer.
The risk of death from heart disease is 3 times higher in those with severe mental illness compared to the general population.
The risk of developing diabetes is two-fold and the overall risk of death is ten-fold in those with severe mental illness compared to the general population.
In England as a whole, 40.5% of adults with an severe mental illness are smokers (24) which is more than twice the rate of the general population (15.5%)
In general individuals with severe mental illness have a poorer diet and do less physical activity than the non-mentally ill population. Levels of obesity range from 40-60%, up to four times that of the non-mentally ill population.